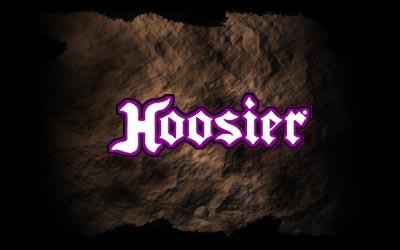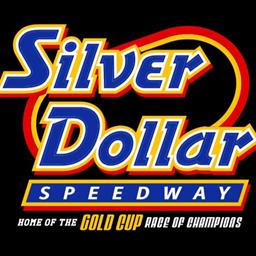 9/27/2010
Silver Dollar Speedway
---
Hoosier Tires signs multi-year deal with Handy Racing Promotions Inc.
ROSEVILLE, CA (9-27-10) -Â Handy Racing Promotions Incorporated is proud to announce a new agreement with Hoosier Racing Tires West that will span three years for all three venues under the management of the Roseville based Handy Racing Promotions.
Silver Dollar Speedway in Chico, Placerville Speedway and the traveling Civil War Sprint Car Series will all operate under the sponsorship of Hoosier Racing Tires through the 2013 racing season. Hoosier Racing Tires will be the official race tire of all three venues and their respective divisions.
Hoosier is currently the largest race tire manufacturer in the world and all Hoosier Racing Tires are still manufactures in the USA. The company continues to be privately owned and is operated by the Newton family who founded the company more than 50 years ago. Hoosier produces over 1000 different types of race tires from their state of the art fully integrated production facility in Lakeville, Indiana.
Hoosier Racing Tires have been a proud contributor to Placerville Speedway, Silver Dollar Speedway and the Civil War Series over the last decade. Handy Racing Promotions is proud to extend their already successful relationship with Hoosier Racing Tires for the next three years.
"We are excited about continuing our relationship with Hoosier Racing Tires in the years to come and I'd like to thank Rick Gerhardt and Neil Cowman of Hoosier Racing Tires for their support," said Alan Handy. "Hoosier produces a quality product and are dedicated to driver safety, top performance and affordability. We look forward to working with them over the next three years."
In addition to signing with Hoosier Racing Tires, Handy Racing Promotions is proud to announce that they will being to phase in the American Sprint Car Series (ASCS) motor and wing rules in the year to come. A transition period for this change will take place with a final phase in date in the 2012 racing season to be announced.
By adopting the rules of the ASCS, Handy Racing Promotions will align and standardize the 360 cubic inch powered winged sprint cars in California with the rest of the sprint car community nation wide. Further details on this progressing change will be announced following the upcoming racing promoters workshop in December.
Schedules for the 2011 racing seasons will be assembled following the racing promoters workshop in December and will be released at the start of the new year. For up to date information on all of Handy Racing Promotions Inc. events please visit www.handyracingpromotions.com.
Back to News