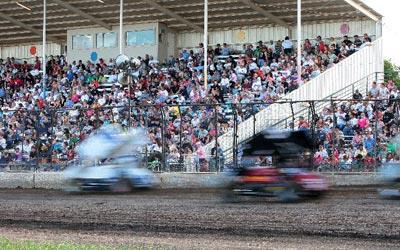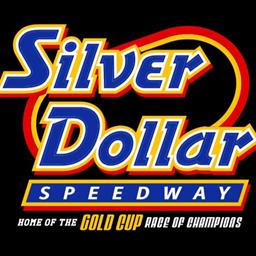 9/26/2010
Silver Dollar Speedway
---
Champions Ready to Race at Fall Nationals
[caption id="" align="aligncenter" width="400"]
Photo by Steve La Mothe[/caption]
CHICO, CA (9-26-10) -Â The 19th Annual Pacific Sprint Fall Nationals is geared for two nights of racing featuring some of the best 360 sprint car drivers on the West Coast. Opening night is set for Friday October 1, and the final night is Saturday October 2nd. This year a change in the format will allow fans and drivers to see a full field of cars for two nights in a row. Traditionally, this race has been a three night event with split up fields based on a point system to line up Saturday nights main events. This year, the Thursday night race was dropped and all drivers will compete Friday and Saturday night. Each night will be a separate show. Friday night's main event winner will receive $3,000 while Saturday night's main event winner will pocket a cool $6,000. In all, $44,000 of purse money is on the line over the two nights of racing.
Front grandstand gate will open at 5pm on both nights and racing is slated to start at 6:30pm. Tickets can be purchased the day of the race. There is no reserved seating. Friday night general admission ticket prices are $20.00 for adults, $15.00 for seniors, $11.00 for juniors and $5.00 for children. On Saturday night general admission ticket prices are $25.00 for adult, $20.00 for seniors, $11.00 for juniors and $5.00 for children.
Leading the charge into the final two nights of racing at Silver Dollar Speedway is the newly crowned King of California Kyle Larson. The Elk Grove gasser became the youngest driver in the history of the King of California series to win the championship. A season long point battle came down to the final race of the year between himself and Brent Kaeding. Brent, a former two-time Fall Nationals champion, is also scheduled to compete both nights. Two-time Civil War Champion Sean Becker is also ready to attend. At the time of this press release, the final two races for the 2010 Civil War championship have not been completed. Becker is leading the points once again and by the time he hits the Chico surface he well could be a three-time champion. Becker is the defending champion of the Fall Nationals.
Andy Forsberg recently captured his second Placerville track championship. Forsberg was also named the 360 driver of the decade for Handy Racing Promotions. While he has struggled a bit in the 410 car at Chico, Forsberg is always one of the favorites in the 360 ranks. Forsberg recently won a 360 race at Marysville. Forsberg won his lone Fall Nationals Championship in 2006. Recently married Mike Henry is set to get back behind the wheel. Henry is a former two-time Civil War Champion. Two former Silver Dollar Speedway champions are scheduled to compete. Brothers Jonathan and Stephen Allard should each be a factor before the weekend is over. Jonathan Allard won the Fall Nationals Championship in 2008. Stephen Allard has won two Civil War main events in 2010.
Oregon driver Roger Crockett is the defending ASCS Northwest Champion and just two points behind Jason Solwold in this year's championship battle. Crockett started off the 2010 Silver Dollar Speedway opener by capturing the Silver Cup Race of Champions in March. Crockett is a three time champion of that event. One month later, Crockett won the first Friday night point show in 2010 at Chico. Crockett is credited with 16 main event wins in his career at Silver Dollar Speedway and will be in search of his first Fall Nationals Championship.
Please visit our website www.silverdollarspeedway.com for more information concerning the 19th Annual Fall Nationals in Chico.
Back to News