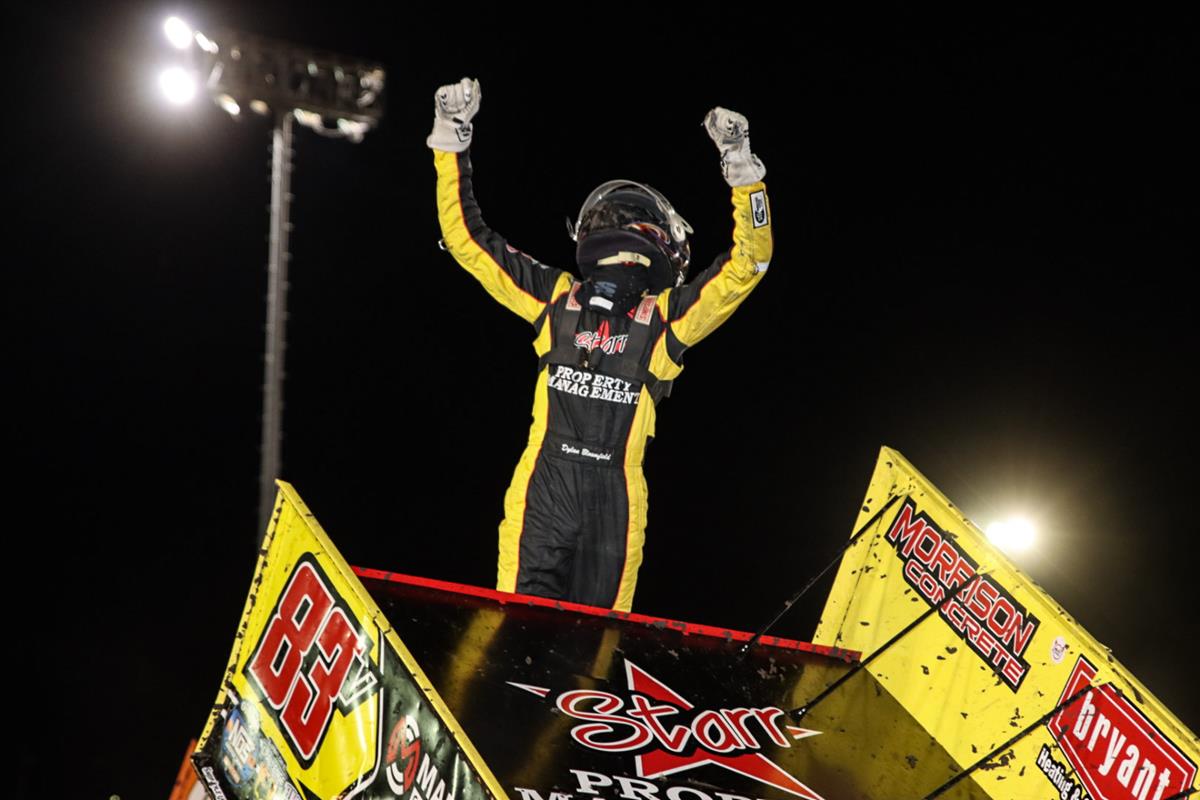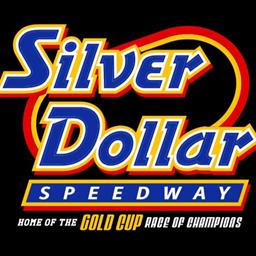 10/7/2023
Silver Dollar Speedway
---
Dylan Bloomfield Wins First Career Race
FOR IMMEDIATE RELEASE
Contact: SLC Promotions, silverdollarspeedway@yahoo.com
Night One of Fall Nationals Goes to Bloomfield
CHICO, Calif., October 6, 2023…Oakley's Dylan Bloomfield picked up his first career winged 360 sprint car win at Silver Dollar Speedway on Friday night. Bloomfield held off veterans Andy Forsberg of Auburn and Shane Golobic of Fremont. It was the opening night of the 30th Fall Nationals in Tribute to Stephen Allard. The conclusion will take place Saturday night.
The pit area was packed with 59 sprint cars. With that many cars, group qualifying was the way to go with the format. Justin Sanders turned the overall fastest lap at 11.708. Sanders was in group four. Bloomfield was in group two and turned the second fastest lap of the night at 11.714.
Kaleb Henry took the initial lead. Henry relinquished the lead to Justin Sanders. Both drivers would end up having problems. Henry drifted off turn three and came to a stop. Around the halfway point, Sanders right rear tire deflated, and he went to the work area. This moved Bloomfield into the lead. The youngster did an amazing job in holding back both Forsberg and Golobic in the closing laps. Bloomfield was emotional and excited in victory lane. "I am so excited to get my first win at a big race like this in honor of Stephen Allard," said Bloomfield. Forsberg gave praise to Bloomfield, "I think that's cool this 17-year-old kid just won a race like this. Heck, it took me seven years to get my first win in a sprint car." The 47-year-old Forsberg also praised the track. "Tonight's track was old school Chico. It is the type of track I like racing on, and I know Stephen Allard would have loved this race tonight."
Cole Macedo gained four spots to finish in the fourth spot. Rounding out the top five was veteran Willie Croft. Give Croft credit as he gained five spots during the 30-lap race.
Colby Johnson won the 12-lap B main. Johnson gained three spots in earning the win. Landon Crawley finished second. Gauge Garcia and Brian McGahan Jr. rounded out the top four and transferred to the A main.
Greg DeCaires IV won the C main event. Travis Coelho, Kaleb Montgomery, and Bailey Hibbard finished in the top four and transferred to the B main.
Racing resumes Saturday night. Tickets can be purchased at www.silverdollarspeedway.com
END
---
Submitted By: troy hennig
Back to News