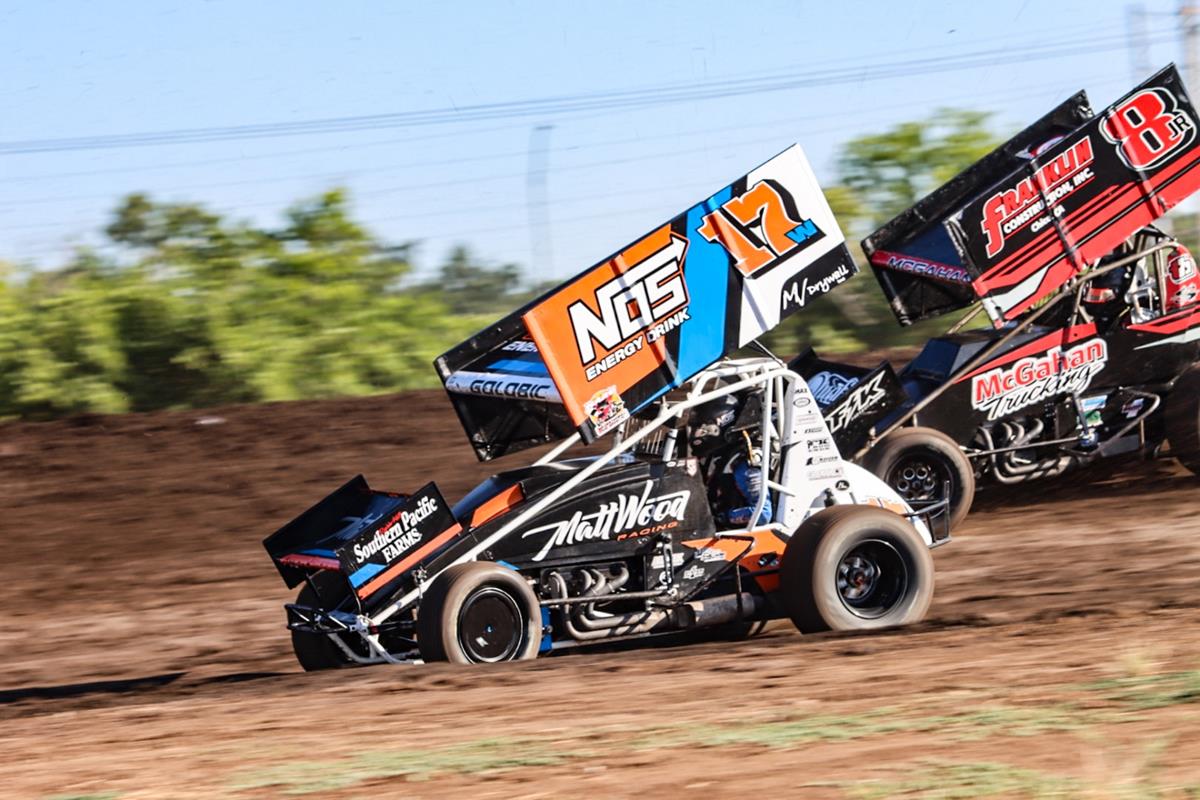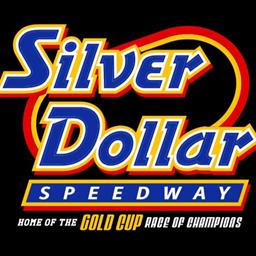 7/5/2023
Silver Dollar Speedway
---
Golobic Wins Three in a Row
FOR IMMEDIATE RELEASE
Contact: SLC Promotions, silverdollarspeedway@yahoo.com
Golobic, Merritt, and Lindgren Win on July 4th
CHICO, Calif., July 4, 2023…Silver Dollar Speedway offered a night of great racing followed by awesome fireworks. The Fast Cars and Freedom event showcased 30 Sprint Cars, 17 Hobby Stocks, and 13 IMCA Northern Sport Mods. The racing was exceptional, and the near capacity crowd enjoyed all of it.
Shane Golobic stole the show once again. After starting in the 11th spot of the 30-lap sprint car main event, Golobic methodically passed his way towards the front. He then passed race leader Landon Brooks and went on to win his third consecutive feature event at Chico. Golobic has dominated racing this season at Silver Dollar Speedway. Following him was Brooks, who continues to sneak into the conversation of young, upcoming talented sprint car drivers in Northern California. The veteran Andy Forsberg led early in the race only to be passed by Brooks on lap eight restart. Forsberg held on for third. Kalib Henry was solid once again and finished in the fourth spot. Gaining ten spots from where he originally started was Drake Standley. The Yuba City driver earned his career best finish at Chico with a fifth. Chance Grasty went from his 20th starting spot to a sixth-place finish. He passed the most cars during the main event with 14 gained positions.
Ryan Rocha won the 12-lap B main. Rocha started eighth and charged to the win. Garrett Brown, Ryan Lippincott, and Brad Bumgarner all transferred to the feature event. Henry won the first eight lap heat race. Gauge Garcia won the second heat race. Dominic Gordon grabbed the top honors for heat three. Mitchell Faccinto won the fourth and final heat. Faccinto was the quickest overall qualifier and earned $100 from Fry's Metals. His lap time was 12.134.
The Hobby Stock main event was one of the best races of the night. The battle for the lead was outstanding. Talented drivers were up front and led at some points. Former champions Kyle Allen and Scott Rogers battled amongst Jared Burrows, Austin Merritt, and Shannon Collins. Yet, it was defending track champion Zach Lindgren who ran the top side to perfection and took the popular win. Lindgren charged from his eighth starting spot to get the win. Collins gained four spots to finish an outstanding second place. Shawn Barker started tenth and finished third. Allen had a solid run and crossed the line in fourth. Rogers led for a good part of the race, was involved in a yellow, but then showed his championship form and raced back to the fifth-place finish. Maurice Merrill won the first eight lap heat race. Burrows was the dominant driver in the heat second heat race.
Hunter Merritt showed how talented of a driver he is. Merritt led all 20-laps to win the IMCA Sport Mod main event. Merritt was cool, calm, and collected up front. Behind him there were a bunch of accidents. Trevor Clymens did a great job coming from his 10th starting spot to finish second. Mike Ficklin was solid all night. He started third and finished third. Shaun Merritt moved up five spots to finish fourth. Sean Hulsey rounded out the top five. Phillip Shelby had charged to second but had a mechanical issue with four laps to go. Shelby won the first eight lap heat race. Hunter picked up the win in heat two and clean swept the night's racing action.
END
Back to News