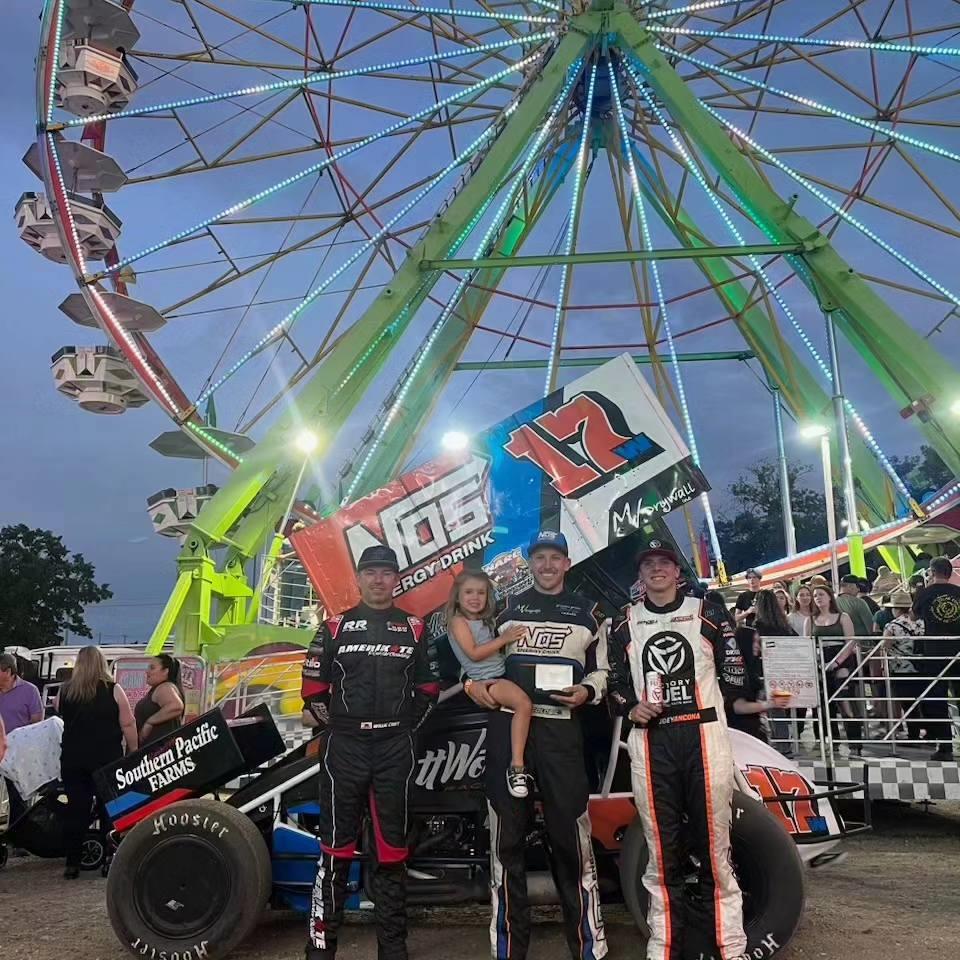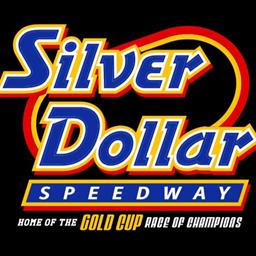 5/29/2023
Silver Dollar Speedway
---
Golobic and Cheney Shine Under Neon Lights
FOR IMMEDIATE RELEASE
Contact: SLC Promotions, silverdollarspeedway@yahoo.com
Shane Golobic and Kyle Cheney Win Big Under Neon Lights
CHICO, Calif., May 28, 2023…The electricity in the air was palpable Sunday night at the Silver Dollar Speedway. It was the first time in five years that the Speedway hosted racing with the Silver Dollar Fair in the background. The racing and the standing room only attendance was an indicator that this race should continue to be held for years to come.
Fremont's Shane Golobic captured the high intensity 30-lap sprint car main event. Golobic, the 2022 Silver Dollar Speedway track champ, thrilled the crowd with high-speed racing and calculated maneuvers around slower cars. Colfax veteran Willie Croft challenged Golobic for the race lead late in the race. From laps 15 to 18, Croft and Joey Ancona switched spots every lap. By lap 19, Croft had asserted himself in second. Croft made some hug runs at Golobic and at times was even, or slightly ahead, but never officially was credited with leading a lap. Ancona was able to stay in third place and finish on the podium with Croft and Golobic.
Fourth place finishing Andy Forsberg had an up and down night. He charged into third at one point before dropping off the ledge in turn two. On lap 10 he had fallen back to seventh before moving back up towards the front. Joel Meyers Jr. had a solid car all night and rounded out the top five.
Sixth spot went to Jake Morgan. After starting ninth, on lap 10 he moved into third, before drifting back to sixth. Stephen Ingraham put on a great charge tonight. He rocketed from 16th to a seventh-place finish. It was great to see Ingraham and the team have a successful finish. John Clark should also be noted for his great drive tonight. He started 18th and finished eighth. Dylan Bloomfield had the most up and down night of anyone. Started outside of front row. By lap three he had stopped and went to the work area. Restarted 23rd and finished ninth. Nick Parker was steady all night and finished 10th.
Both Ashlyn Rodriguez and Wyatt Brown earned bonus money for being the highest finishing 360 cars. Rodriguez was 12th and Brown 13th.
Kyle Allen jumped out to the early lead of the Hobby Stock 20-lap main event. Allen was up on the wheel turning quick laps. Eighth place starting Kyle Cheney was working his way up through the field with ease. On lap 11, the battle for the lead intensified. Devin Koranda was pressuring Allen for the lead while Cheney roared into the mix. Those three battled over a lap and a half. The crowd was excited to see them mixing it up on the track. By lap 13, Cheney passed both and was the new leader. Allen fell to the second spot and that is where he would finish. Up front, Cheney motored away and won the race by nearly three-seconds. Koranda and Cooper fiercely battled for the third spot. On the last lap, Koranda passed Cooper for the third-place finish. Casey Gingerich had a solid night and finished fifth.
The Hobby Stocks were a great addition to the Fair. These tough nosed racers did a great job of racing hard and putting on a great show for the fans. Shout out to Shannon Collins, who traveled down from Oregon, as he ran in the second spot for the first eight laps. Ultimately, he finished sixth. Ken Reische and Cheney each won their eight-lap hears. A total of 18 Hobby Stocks supported the Fair Race.
Full results located here: https://speedhive.com/Events/2231831
END
---
Submitted By: troy hennig
Back to News