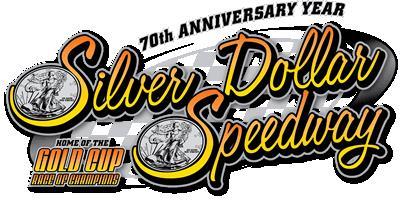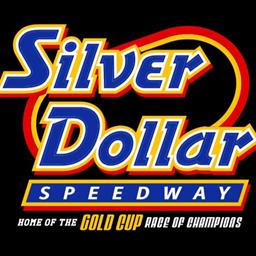 12/15/2021
Silver Dollar Speedway
---
2022 Rules Update for Sprint Cars at Silver Dollar Speedway
Silver Dollar Speedway Sprint Car Rules Set in Place for the 2022 Season
Chico, CA (12/15/21) …A new team of leaders and a fresh start is already taking shape at the famed Silver Dollar Speedway in Chico, CA.  The Silver Dollar Speedway is making the effort to better align itself with the rest of the winged sprint cars in our country.  "Our goal is to be aligned with other traveling winged sprint car series, such as World of Outlaws and SCCT, to make it easier for our local teams to compete at a level playing field across the board,� said Brad Sweet of SLC Promotions.  Today, Silver Dollar Speedway is announcing the following rules starting in the 2022 racing season.
A new tire rule for sanctioned Silver Dollar Speedway events in the winged 410 and 360 sprint car divisions will begin on March 4, 2022. The new tires allowed are the H15 right rear and H12 left rear (The WoO Tire Rule).  Teams will have until June 1, 2022, to use up of any HTW tires they may have in their inventory.  The HTW tire is being discontinued by Hoosier Tire. The medium tire will also be an option for teams if they choose.
Beginning at the start of the 2022 season, Flat Top Wings will also be mandatory. Teams will have until June 1, 2022, to make the transition from Dish Wings to Flat Top Wings. After that date, Dish Wings will no longer be legal.  "We feel this is also the right time to make this transition,� said Sweet. "Once again, we want to be on the same page as the rest of the Country when it comes to winged sprint car racing.�
Other rules that are set to become mandatory at the start of the season will include cage updates such as the World of Outlaws have put forth in recent years.
From WoO rules- All chassis will be required to have additional bars installed to support and decrease the span between the front and rear uprights in the driver's area. The new support bars must be in addition to the front and rear uprights.
Left front radius rods and heims must also be made of steel. Full axle tethers must be utilized along with kingpin tethers.
Discussions across the country have been had about allowing aluminum blocks in 360 Sprint Car competition, however, after consulting engine builders and other promoters, Silver Dollar Speedway will not allow it in 2022.
The weight rule for Winged 360 Sprint Cars at Silver Dollar Speedway will also be a uniform 1525, regardless of a team is utilizing an Open Head or ASCS Engine.
Sweet said, "These rules were discussed as a group by the other California tracks managers during the recent Promoters Workshop in Reno.  After all of us talked as a group, myself, Kyle and Colby did what we think is the right thing to do for our local teams competing at Silver Dollar Speedway.�
We are still working on some details for the 2022 Silver Dollar Speedway schedule. We hope to have a schedule released to the public in the next few weeks.
END
Back to News