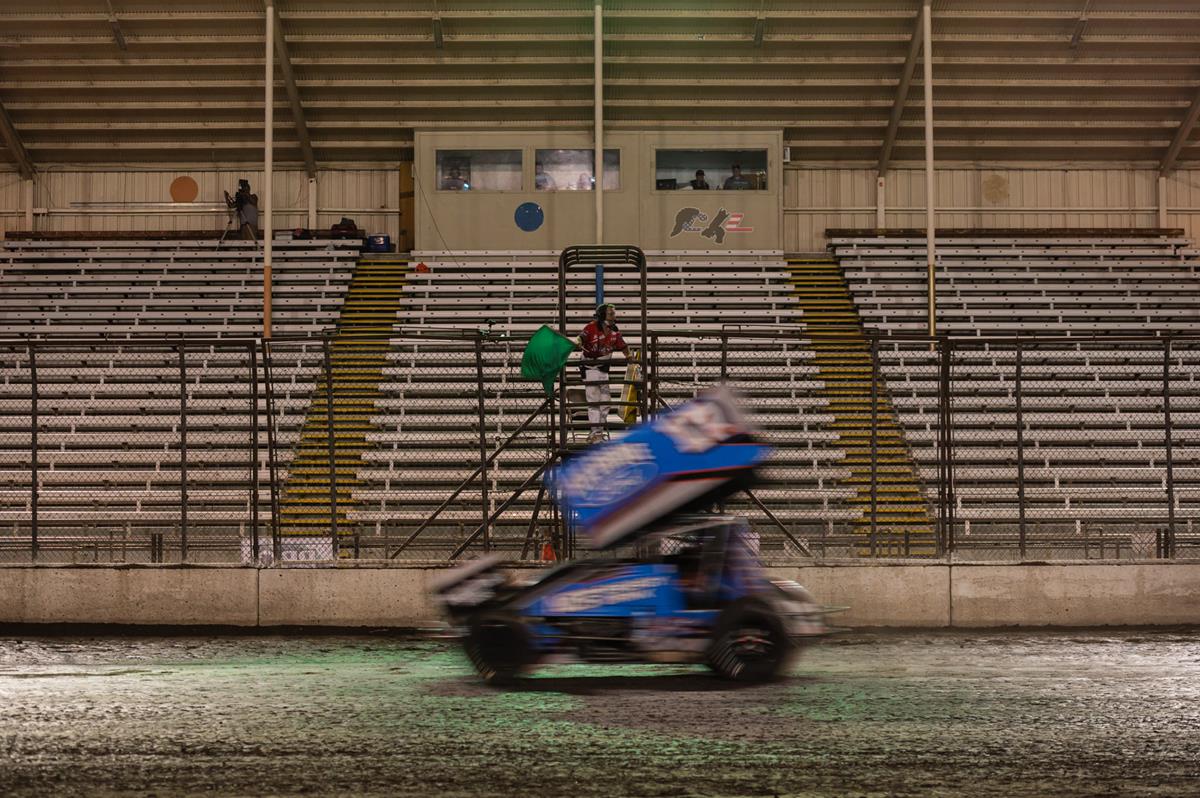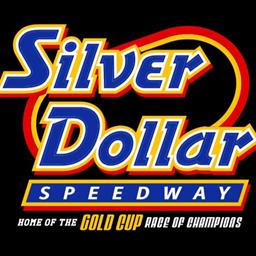 7/28/2020
Silver Dollar Speedway
---
Golobic, Allen and Micheli Shine During Sunday Night Showdown
Golobic, Allen and Micheli Shine During Sunday Night Showdown
(Chico, CA 7/26/20)…After a 135 day absence, the stars and cars of Silver Dollar Speedway got the approval to sling mud around the famed quarter-mile clay oval during the Sunday Night Showdown presented by Pro Aggregate and FloRacing.  A hefty 68 cars lined the pit area and put on a much-needed show.  No fans were allowed in the grandstands.
Thirty-nine of the cars were the popular winged 360 sprints.  Fremont's Shane Golobic led all 25-laps to win the sprint car main event.  It was his fifth win of 2020 and his seventh career win at Silver Dollar Speedway.  Chasing him all 25-laps was Washington hot shoe JJ Hickle.  Finishing third was Lincoln's Tanner Carrick.  Roseville's Willie Croft finished fourth.  Semi-main event winner Blake Carrick rounded out the top five.
Andy Forsberg earned the fastest lap of the night by turning a 12.084 and picked up a $100 bonus in doing so.  Kyle Hirst led all eight laps to win heat one.  Chase Majdic was dominant in winning heat two.  Colby Copeland won the third heat.  Ryan Robinson held off Andy Gregg to win heat four.
Blake Carrick started fifth but won the B main.  Sean Becker, Colby Johnson, and Mitchell Moles finished behind Carrick and all transferred to the feature event.
The Hobby Stock main event provided the most exciting finish of the night.  Jacob Johnson had led most of the race.  A late race caution, on lap 18, allowed Kyle Allen to restart right behind him.  On lap 19, Johnson left just enough of the bottom open for Allen to nudge his way through.  Allen then drifted up the track in turn three as Johnson dove back to the bottom exiting turn four.  Each driver raced the checkered flag and it was Allen edging Johnson for the exciting win.  The hard charger of the night was Zack Thornton who started 15th and finished third.  He was impressive to watch.  Jeremiah Creedon finished fourth.  Paul Stephens started 16th and ran a solid race to come home in fifth.
Paradise's David Pierce won the first eight lap heat.  Creedon was victorious in heat two.  Allen won the third heat.  Jeremy Langenderfer won the fourth and final heat.
Shannon Collins won the B main by over three-seconds.  Second spot was Joe Gillock.  John Camper and William Fogle rounded out the top four and transferred to the main.
Matt Micheli won both the heat race and main event for the Street Stocks.  Jerry Bartlett finished second in both races.  Garrett Agnew was third and Fritz Zanker was fourth.  Only four cars attended.  Bartlett led the first part of the main event, but the car seems to faulter and this allowed Micheli to pass him.  Bartlett rebounded and still finished second.
Highlights of tonight's race are available on www.floracing.com with a subscription.
Full results can be found here https://speedhive.mylaps.com/Events/1786310
We will know later this week if we get the green light for another race in August.  Please visit our website www.silverdollarspeedway for the latest information.
END
Back to News