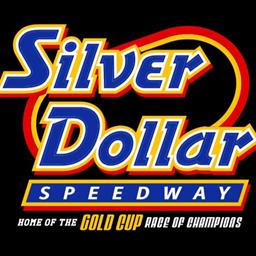 10/2/2019
Silver Dollar Speedway
---
Eureka Malicious Monster Trucks at Redwood Acres
Monster Trucks Return to Redwood Acres Fairgrounds
(Press Release-For Immediate Release)
(Eureka, CA 10/3/19) Dennis Gage Entertainment is pleased to announce Monster Trucks will return to the
Redwood Acres Fairgrounds on Friday and Saturday nights October 11 and 12, 2019. The action-packed event
takes place in main grandstand area at the Redwood Acres Fairgrounds in Eureka starting at 7 P.M. each
night.
The non-stop thrills will feature monster trucks from Straight Up Racing. Headlining the group will be
Rockstar which recently underwent a major upgrade including a new high-powered aluminum engine package
and chassis overhaul. Rockstar is driven by the husband/wife team that operate Straight Up Racing, Bill and
Lorna Payne. Years of experience and family rivalry make Rockstar a favorite to win the competition.
Also spotlighting the nights of entertainment will be local Tuff Trucks. Trucks that have been specially
prepared to navigate obstacles that are placed on the Redwood Acres infield. Drivers are dedicated to making
the best time with the best lap around the tricky course.
The 10,000 lb. giant monster trucks will compete in a series of race events, and freestyle entertainment. Plus
they will crush any car along the way. The alcohol burning aluminum supercharged engine produce instant
power culminating in wheel stands and high-speed jumps. All wheel steering is the only savior in keeping
them under control. But for safety's sake every truck is equipped with a remote shut down switch should any
irregularity occurs.
A FREE pit party will start out each night where fans will be part of the up close and personal pre-show
activities. Photo opportunities and autographs are bountiful standing next to these giants. In addition, rides
are available on a real monster truck before, at intermission, and after the show is over.
Advance tickets are currently on sale through the www.silverdollarspeedway.com. Friday online tickets have
been discounted to $16 (16 +) for adults, $12 (12-15) for juniors, and $5 (3-11) for kids. Two and under are
free. Saturday online tickets and tickets at the gate both nights are $20 for adults, $16 for juniors, and $7 for
kids. Information about the event can be obtained from the website listed or by calling 530-350-7275. Tuff
Truck information is available at 530-403-9207.
END
Back to News