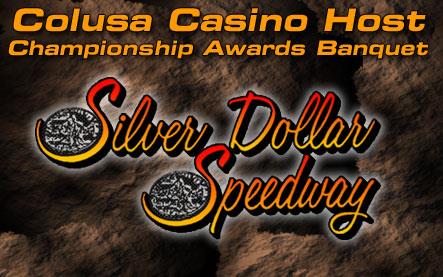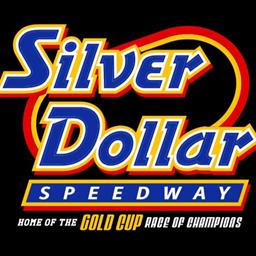 11/6/2017
Silver Dollar Speedway
---
Colusa Casino Host Championship Awards Banquet
CHICO, CA (11-6-17) -For the third season in a row, the Colusa Casino Resort will host the combined Silver Dollar Speedway and Marysville Raceway Championship awards banquet. The banquet will take place Saturday night, November 18th. A no host bar will open at 6 PM. Dinner is set to be served at 7 PM and the awards presentations will follow.
The deadline to RSVP has been extended because this weekend is a holiday. The original deadline was set for November 10th, but now has been moved to November 13th. Both Silver Dollar Speedway and Marysville Raceway websites have printable banquet forms that can be mailed to the address listed on paperwork. People with any questions about the banquet are encouraged to call the track office at (530) 350 - 7275.
Tickets are $45 per person. Dinner is a self-serve buffet style dinner and numerous desert options. The Colusa Casino Resort is located at 3770 State Highway 45, Colusa, CA. You can contact them directly at (530) 458-8844.
Track champions will highlight the nights award presentations. Drivers are given the opportunity to thank sponsors, crew and family members when they receive their award on stage.
The following day, November 19th, the Marysville Raceway will host the Kenny Wallace Dirt Driving Experience.
On November 25th, the annual Racer's Swap Meet will take place at Marysville Raceway. Spots are limited and can be reserved by calling the track office.
Weather permitting, on January 1, 2018, Marysville Raceway will host New Year's Playday.
Schedules for the 2018 racing season are currently being crafted. Following the December promoters workshop in Reno, schedules should be released no later than the first of the new year. For updated information please visit www.silverdollarspeedway.com or www.marysvilleraceway.com
Back to News