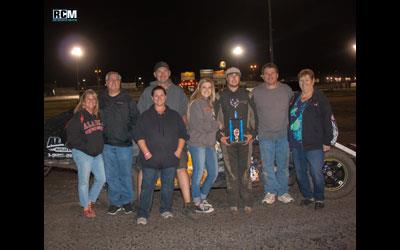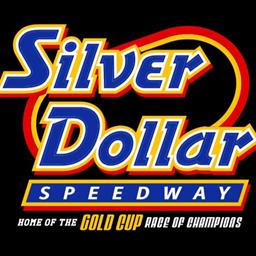 9/27/2014
Silver Dollar Speedway
---
Troy Foulger Snags Main Event and IMCA Championship at Fall Nationals
CHICO, CA (9-27-14) -Â Troy Foulger started Ninth at the drop of the Green Flag of tonight's 20 Lap Nor-Cal IMCA Dirt Modified Main Event. Tonight marked the final points race for the traveling series, and Foulger came in to the evenings event just three points ahead of Ryan McDaniel. Foulger knew all he had to do was run a solid race and finish in the top five to pick up the Championship. He did just that, plus a little extra as he drove a near flawless race to pick up the victory.
The race began with last night's winner, Troy Morris Jr. jumping out to the lead. Morris would pace the field until lap nine when Foulger would go roaring past. Morris tried to stay with Foulger, and would make a run to pass him with two laps to go. That attempt however would fall just short as Foulger crossed the finish line as the Main Event Winner and 2014 Champion. Troy Morris Jr would hang on to finish second to seal up a great weekend for that team. Tom Berry Jr. mounted a late race charge up to the third position. Berry was very fast but just ran out of time to battle with the leaders. Ryan McDaniel and Nick DeCarlo would round out the top five finishers.
Officially 16 Dirt Modifieds signed into the pit area for tonights event. Heat race wins were claimed by Randy McDaniel and Ryan McDaniel. It was good to see those guys rebound tonight after a tough night Friday night seeing a lot of torn up equipment. It was also good to see James Hite return to the seat of his Orange #18H after sitting out last night due to back pain.
Back to News