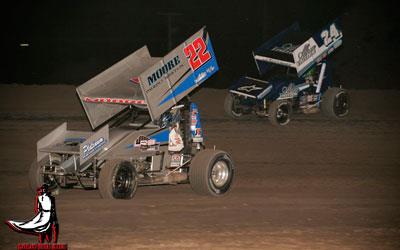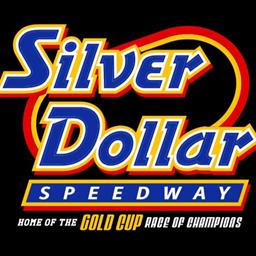 9/16/2014
Silver Dollar Speedway
---
22nd Fall Nationals Set for September 26 and 27
CHICO, CA (9-16-14) -Â The 22nd Annual Fall Nationals is scheduled for September 26th and 27th at the Silver Dollar Speedway in Chico. The annual end of the year event will feature the winged 360 sprint cars and dirt modifieds. This year, over $35,000 of purse money is on the line between the two nights of racing. On Saturday night the winged sprint cars will pay tribute to one of their own. On behalf of the race track and family we will dedicate the night to Stephen Allard.
First and foremost, please remember to send in your pre-entry form. If you did not receive one in the mail, we have posted a form on our website at http://www.silverdollarspeedway.com/. This form can be downloaded for printing, filled out, and sent to us in the mail. This form must me post marked on or before September 23rd to save the $100 registration fee for the event. Any entries postmarked after September 23rd or paid at the pit gate on day of race will be charged $100.
The race itself will feature two individual nights of racing. On Friday night the winged 360 main event winner will receive $3,000. On Saturday night the 40-lap sprint car winner will pick up $5,000. The Friday night dirt modified purse is $600 to win. On Saturday night we will host the Nor-Cal Modified Challenge that will boost the winning amount to $1,000.
Camping spots are available. Each camping spot is $30 per night.
Pit gate will open at 2PM both days. Front grandstand gate will open at 5PM each night. Friday night adult general admission is $16.00. Seniors and juniors are $13.00. Children are $6.00 and kids five and under are free. On Saturday night adult general admission is $22.00 while seniors and juniors are $16.00. Children are $6.00 and kids five and under are free.
Fresh off his Gold Cup win, Chico's Jonathan Allard has to be considered the driver to beat on Saturday night's sprint car main event. This season Allard picked off five main events at his home track bringing his career feature event wins total to 54. Allard continues to close in on Tim Kaeding for the second spot on the all-time list. Kaeding has amassed 56 career wins at Chico. As documented many times before, Brent Kaeding holds a staggering lead at Chico with 88 wins. Allard has won the Fall Nationals event only once. That win occurred in 2008. Tim Kaeding holds the lead with four Fall Nationals wins.
Sean Becker has won the Fall Nationals twice in his career. Becker now has 51 main event wins during his career at Chico to go along with four track driving titles, including the last three in a row. Becker also placed third at the Gold Cup and will be tough to beat in the Menne Motorsports #75. Defending Fall Nationals Champion Mason Moore has six career Silver Dollar wins and finished a close second to Becker in this year's point battle.
Previous Fall Nationals champions expected to compete this year are Andy Forsberg (2006) and Brad Furr (2003). Rico Abreu is scheduled to appear. He has five career wins over the last two seasons at Chico. Last year he finished third in the 40-lap main event. Both Andy Gregg and Steven Tiner finished in the top five of last year's main event. Both have strong chances to win their first Fall Nationals. Kyle Hirst will pilot the Finley Farms #77 both nights of the Fall Nationals. Hirst earned two wins at Chico this season, including the David Tarter Memorial in which he started 16th and thrilled the crowd with his charge to the front. Hirst has 15 career wins at Chico and will be another strong contender looking for his first Fall Nationals triumph.
Other successful Chico winners hopeful to add to their career stats are Roger Crockett and Greg DeCaires. Crocket has 19 wins and is tied for tenth all-time. DeCaires is fresh off his Placerville Speedway championship and has 17 career wins. DeCaires drives the Dale Miller #4SA car that serves as a tribute to Stephen Allard.
The wild card could be Matt Peterson. The determined young driver from Wilton shocked the Civil War Series on Wednesday night of Gold Cup by winning the 30-lap main event. It was his first career win in a sprint car and he did so on his hero's home track, Stephen Allard.
Back to News