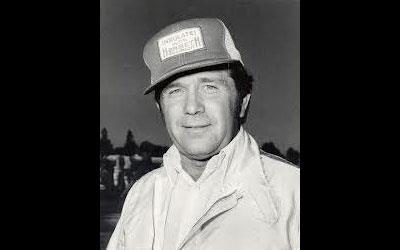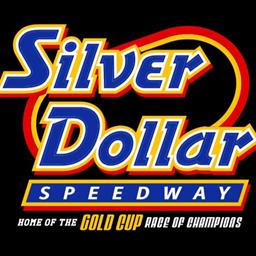 12/18/2012
Silver Dollar Speedway
---
Silver Dollar Speedway Says Goodbye To Another Champion
CHICO, CA (12-18-12) -Â It is with heavy hearts that the staff at Silver Dollar Speedway says goodbye to another Champion. Live Oak resident Wayne Sue passed away on Sunday December 16 at the age of 77. Sue is being remembered with warm thoughts and cherished memories as one of the best race car drivers in the history of Northern California. Sue raced Sprint Cars, Super-Modifieds, Modifieds, Midgets and Stock Cars both on dirt and pavement. He was the 1977 West Capitol driving champion. In that year he notched 15 fast time awards in 25 nights of racing. Not only was he well known at West Capitol but Silver Dollar Speedway seemed to be his home away from home. Sue captured two track titles at Silver Dollar Speedway (1973 & 1983) and clean swept the Thursday night Gold Cup in 1980. According to www.hammerdownusa.com , Sue recorded 49 main event wins at Chico in his career. That places Sue fourth in all-time wins at the famed quarter-mile speedway. In 2011, the United State Auto Club (USAC) held a race at Silver Dollar Speedway in tribute to Sue. Wayne attended the race along with many of the family members.
Sue was the first West Capital Modified to break into the 11 second bracket qualifying. He was one of five American drivers to race in Australia under the name Team America in 1974. Sue had racing wins at Live Oak Speedway, Dixon Fairgrounds, Vallejo Speedway, Calistoga Speedway, Santa Maria Speedway, Ascot Speedway, Baylands Speedway, Skagit Speedway and Elma Fairgrounds Speedway in Washington, Medford Speedway in Oregon and Manzanita Raceway in Arizona. After his racing career ended, Sue enjoyed working on and assembling Street rods that could be seen at local area car shows winning awards along the way. Longtime friend Tom Herseth said, "If I could pick out one song to represent Wayne it would be Sinatra's 'MY Way'. Wayne lived a life that was truly unique and he will be remembered for a long, long time in this area."
Not only was Sue a racing icon but he was well known in the Crop Dusting business as well. Wayne owned and operated the Sutter Butte Dusters. The business was founded by his father Frank. The company is now being operated by Mike Sue, Wayne's son. Wayne was the first Crop Dusting Operator to introduce stainless steel components to his loader truck fleet. He was also one of the first few dust crop operators who changed their fleet of planes over from rotary engine bi-wing to the Prop Jet Turbine single wing thrushes. Sue also flew helicopters, as well as fixed wing aircrafts.
A Celebration of Wayne's Life will be held at 11 AM Sunday Dec. 23 at the Gridley Moose Lodge - 1533 Hwy 99, Gridley. The Family asks that in lieu of flowers; please contribute in Wayne's memory to the National Sprint Car Hall of Fame, P.O Box 542, Knoxville Iowa.
Back to News