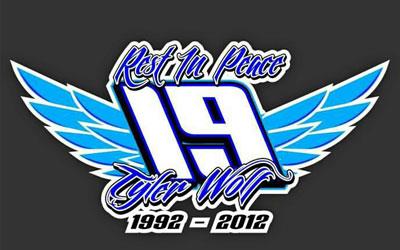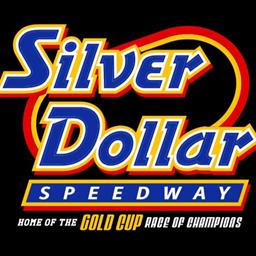 10/29/2012
Silver Dollar Speedway
---
Tribute to Tyler Wolf; A True Champion That Inspired All
CHICO, CA (10-29-12) -Â It is with great sadness that I write about the loss of our friend and 2011 Silver Dollar Speedway Sprint Car Champion Tyler Wolf. On behalf of the Silver Dollar Speedway and our great fans we are completely heartbroken for the Wolf family. We send our deepest condolences to the family and all of our extended racing family who are all grieving together. We have collectively lost a racer, a friend, a brother and a son. Not only will he be remembered as our Champion, but more importantly, he will be remembered at our track as a true ambassador of the sport of sprint car racing. We will recall his infectious smile, his energetic victory lane interviews and his desire to be the best he could be on that sacred quarter-mile clay oval. All of these traits led him to the Championship in 2011 and carried over into the 2012 racing season.
The 20-year-old Wolf from Redding, CA, succumbed at the St. Helena Hospital after a sprint car crash at the Calistoga Speedway on Saturday night. Wolf is survived by his father Chuck, mom Kellie and two sisters LeeAnn and Megan along with nephews and nieces Charlie Rose, John Henry, Syden, Sam, Jaycie, Parker and Audrey.
Over the past few years it has been such an honor to watch Tyler develop into a top notch sprint car driver. His early emergence at the Silver Dollar Speedway was behind the wheel of a wingless spec sprint. It is with great pride that were able to see him accomplish his first goal, winning a sprint car main event, that later translated into being our 2011 410 winged sprint car track champion. Wolf went on to win 3 career main events at Chico and numerous fast time awards. Something that sticks out in my mind is last year when from July 8th to July 22nd, Wolf set fast time during those three weeks in a row. His first sprint car main event win came the following week on July 29th. Wolf won main events in 2012 on April 20th and August 24th. Wolf finished third in the sprint car point standings in 2010 and fourth in 2012.
I had the pleasure of announcing all three of his wins and conducting victory lane and the 2011 championship track side interviews. At those times I was often the first one to get to congratulate him, shake his hand and share a hug. He had a big heart, an infectious smile and a radiant charming personality that we were all attracted too. I will sorely miss him on Friday nights in 2013. He is gone now and much too early, but as long as I am involved at the speedway, he will never be forgotten. Part of my uniqueness of being the announcer is my dedication to try and get to know these drivers, befriend them and tell their stories on the microphone. I am proud to call Tyler Wolf my friend. He was with us for a short time but will leave a long legacy that he should be proud of.
On August 24th Wolf won the final sprint car main event during the regular Friday night season championship. By winning that race, Wolf joined a fraternity of a very select few who have won what is commonly referred to as Pepsi Night at the speedway. During this night, a 6ft tall trophy is awarded to the main event winner. The winners name is etched on a plaque that sits on the trophy. The trophy's history dates back to 1979 with a vast range of sprint car drivers names who have won on that night. The driver who won the trophy was allowed to keep it for the entire next year but had to bring it back to the race track for the following year's race. The allure of the trophy is if a driver could win it three years in a row, that driver would forever keep the trophy. It has been an achievement never accomplished.
Promoter Dennis Gage and I, along with numerous fans and driver input mutually all want the same thing. That perpetual trophy will forever belong to the Wolf family. Tyler's name will be the last name to be put on that trophy as a winner. We are going to start a new trophy for 2013. Not only will Tyler Wolf's name be the first driver etched in the plaque as the 2012 winner, but on behalf of the Speedway we are forever going to call that nights winning trophy The Tyler Wolf Tribute Trophy. We have also secured the checkered flag used in the 2011 racing season at Silver Dollar Speedway. It was the flag used when Tyler crossed the finish line in 2011 as our Champion. That checkered flag will also be presented to the Wolf Family.
The celebration of life for Tyler Wolf will take place at Ponderosa Ridge Ranch this Sunday at 2pm. The address is 6145 Parkville Rd / Anderson, CA. Their website is located at www.ponderosaridgeranch.com. The family has set up the Tyler Wolf Memorial Fund at Tri Counties Bank. If you would like to send cards or a donation in Tyler's name please send it to Chuck Wolf / 8790 Old Oregon Trail / Redding, CA 96002.
Back to News