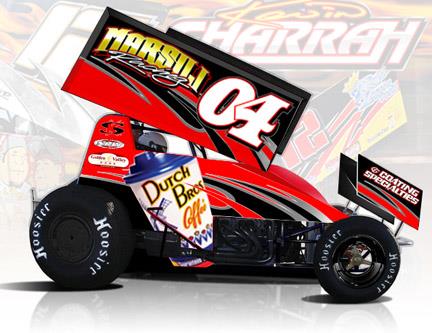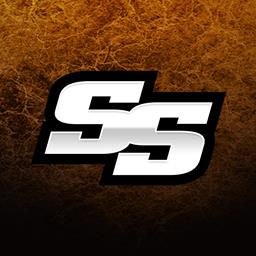 ---
Kevin Sharrah Returns in 2012
PETERSEN MEDIA- After taking a year off from racing, Chico, CA driver, Kevin Sharrah, is excited to announce his plans to return to action for the upcoming 2012 season.
"It's been rough not being able to compete, and I am very excited about 2012," explained Sharrah.
Over the last few weeks, the veteran driver has been finalizing a deal to pilot a car for Dave and Teddy Marsili. The Marsili family has been around motorsports over the past 35 years with stock cars, super modified's, and many other types of cars, and are excited to team with Sharrah.
With schedules still being finalized across the state, Sharrah plans to run weekly at his home track, the Silver Dollar Speedway in Chico, CA, as well as select Golden State King of the West events and USAC non-wing events throughout the state.
With a handful of great partners already on board for the upcoming season, Sharrah is expecially excited about his partnership with Golden Valley Bank, as a five-dollar donation will be donated to the Relay for Life Cancer benefit from every T-shirt sale.
"I'm really excited about our deal with the Relay for Life," said Sharrah. "We're going come up with a really cool shirt that I hope people like in hopes of raising a ton of money for them."
In his most recent season behind the wheel Sharrah was competitive but seemed to be snake bitten with mechanical failures as well as getting caught up in wrecks in front of him.
"2010 was a wild year, and I'm hoping this year goes a little better for us," explained Sharrah.
Sharrah's return to racing is welcomed by many, but especially Silver Dollar Speedway media guru Troy Hennig.
"Kevin has grown tremendously behind the wheel of a 410 sprint car over the last few years, and I am thrilled he will be a regular at the speedway again in 2012," said Hennig. "He has shown he is capable of getting to the front, and I think it will be exciting to see what he can do on a weekly basis."
Partners for the Marsili Racing team in 2012 are Dutch Bros Coffee, Golden Valley Bank, Vanlare Steering Repair, Sellers Race Wings, RE Technologies, JDA Enterprises, SGC, and Chico Honda.
"I am so thankful for the great companies who have already came on board for next year, and I am very thankful the Marsili's are giving me a shot to compete in the sport that I love."
Stay tuned for more information on merchandise, as well as a finalized 2012 schedule.
---
Submitted By: Petersen Media
Back to News