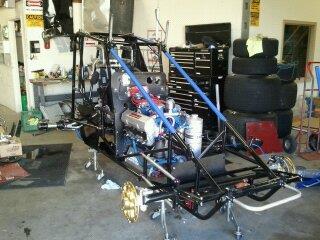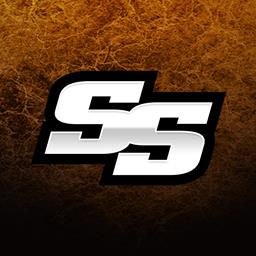 ---
Looking to End The Season Wright!
Shawn Wright and the Wright Motorsports #99 team are all regrouped after Fall Nationals. Night one started bad with a bad spark plug in qualifying. Which would put the Wright Process Systems, A.R.T. Chassis, M.D. Motorsports, 700+ horsepower sprint car in the 7th starting position in heat three. When the green dropped Shawn made some awesome moves moving up to 5th going into turn one which would end the heat for him as contact with Kyle Larson would take out the front end. The Wright Motorsports, Performance Powder Coating, BR Suspensions sprint car would start on the front row of the c main. When the green flag waved Shawn was on the gas leading from the start and running away with the race. Until disaster struck on lap seven when a hole that developed in turn three would turn the number 99 sprint car upside down and end the night.
So the next morning Shawn Wright, Matt Durica, Robert Mclane, and car owner Dennis Wright would rebuild the beat up race car for night number two of the Fall Nationals in Chico, Ca. "I'm really hoping we got all the bad stuff out of the way last night" Commented Shawn Wright when being asked about night number two. The Wright Motorsports team would time-in in the 18th spot out of 57 sprint cars. Shawn would start on the front row of his heat. When the green flag dropped Shawn would slide back to the third spot on the first lap and settle there. Until contact with Kyle Hirst would require work to change the left front flat. Shawn would fight his way back to 8th, which would put him on the front row of the b main. When the green flag waved Shawn Wright and the Wright Process Systems number 99 sprint car would come out second down the back stretch and then Nick Green in the 14 sprint car would pass Shawn coming out of four. Disaster would strike one final time when contact with a spinning Nick Green head on would bend the frame out of shape and end the weekend for the team.
Now the team has rebuilt the hole car for the last race of the year for them and Tulare, California for Trophy Cup. The team would like to invite everyone down to come watch and support the team.
---
Article Credit: M.D. Motorsports
Submitted By: Matthew Durica
Back to News