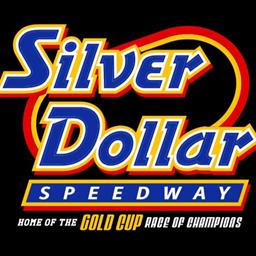 11/11/2011
Silver Dollar Speedway
---
World of Outlaws Return to 59th Gold Cup Race of Champions for Three Nights
[caption id="" align="aligncenter" width="400"]
Photo by Steven Cox [sprintcarphotos.com][/caption]CHICO, CA (11-11-11) -Â It is with great pleasure to announce that the Silver Dollar Speedway and the World of Outlaws have reached an agreement to bring back the World of Outlaws Sprint Cars to a traditional three-night format for the upcoming 59th Gold Cup Race of Champions. The event will take place September 6th, 7th and 8th of 2012.
"It was my number one priority for the speedway to make sure that we secured the World of Outlaws Sprint Car Series back to our traditional three-nights of racing at Chico," said promoter Dennis Gage. "I think the drivers wanted it and I have heard from plenty of the fans that they wanted it also. I am really excited about this upcoming Gold Cup and the show we are going to give the fans."
Gold Cup grandstand four night ticket sales and camping spots are still available by calling the track office at (530) 350-7275. The office is open Monday thru Thursday from 9am - 4pm Pacific Time. The website www.silverdollarspeedway.com will also have information on this event.
The 59th Annual Gold Cup Race of Champions will continue to offer four nights of open-wheel sprint car racing. The World of Outlaws will run Thursday, Friday and Saturday night. With the three night agreement, the Saturday night 40-lap feature event winner will now win a minimum of $20,000.
Kasey Kahne Racing driver and two-time Gold Cup Champion Joey Saldana of Brownsburg, IN said, "Gold Cup has always been one of our biggest races of the year and I always look forward to it." He continued by saying, "We have had a lot of success there and I am happy to see it going back to three days. Anytime you can race for big money it just makes the whole atmosphere and racing that more exciting."
The 2010 Gold Cup Champion Kyle Larson had similar thoughts about expanding this race back to its tradition three nights of racing. "Gold Cup has always been a three night World of Outlaws event," said Larson. "Growing up as a kid that's what I always remembered about the Gold Cup. Going back to a three night format brings back the prestige of this event and adds to the overall purse." By winning last year's Saturday night race, Larson became the youngest Gold Cup Champion in the history of the event. It also brought car owner Brent Kaeding his first Gold Cup Saturday night win.
The World of Outlaws and Silver Dollar Speedway have also reached an agreement to make the Mini Gold Cup a two night sanctioned event. The Friday and Saturday night races will take place on March 23rd and 24th. Tickets will go on sale early next week. Fans can purchase tickets at www.worldofoutlaws.com/tickets or by calling (877) 395-8606.
The Gold Cup Race of Champions has been a permanent event at the Silver Dollar Speedway since 1980. Bloomington, IN driver Steve Kinser has the most Gold Cup victories with 12. Only four California drivers have won the event since 1980. They include Sacramento's Johnny Anderson ('80), Darrel Hanestad of San Lorenzo ('89), Jason Meyers of Clovis (2010) and Elk Grove's Kyle Larson (2011). Wooster, OH driver Jac Haudenschild is the next most decorated Gold Cup winner behind Kinser. The "Wild Child" has three Gold Cup victories.
Activities held during the Gold Cup include Clyde Lamar's "Gold Cup" Golf Classic, Joe Hunt Magentos Chili Feed and Miss Gold Cup Bikini Contest and The JP's Paint and Body Works/Danielsen Company Gold Cup Fan Appreciation Rib Feed.
Back to News