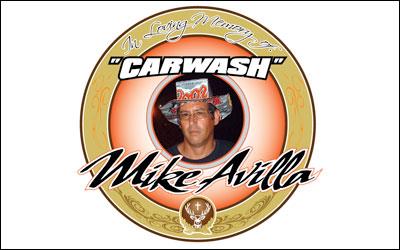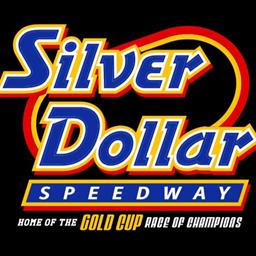 9/20/2011
Silver Dollar Speedway
---
19th Annual Fall Nationals will be Dedicated to the Memory of Mike Avilla
CHICO, CA (9-20-11) -Â It is with great honor that I have the privilege to inform the racing community that the 19th Annual Fall Nationals in Chico will be dedicated to the memory of our friend Mike "Carwash" Avilla. Carwash was an avid supporter of sprint car racing, an ambassador for our racetrack and I know he enjoyed his many trips to Chico over the years. In fact, it was with great pleasure that I was able to sit down and spend some time with him at this years Gold Cup. The news of his passing this morning touched on a wide range of emotions for his family and friends. At first we felt sadness, but then for me, I had comfort in knowing we were friends and how much he loved his sprint car family.
To honor this great man, Silver Dollar Speedway promoter Dennis Gage has issued that the Fall Nationals will be dedicated to the memory of Mike "Carwash" Avilla. We are going to reserve some seating in the turn four bleachers for his family and friends to sit in for both nights. The turn four bleachers was the common destination for Mike and many of his fellow HoservilleCA friends at Silver Dollar Speedway. With help of his original HoservilleCA friends we are going to have a Mike Avilla Saturday night V.I.P list.
Drivers Evan Suggs and Jonathan Allard have both expressed interest in doing a Memorial Lap on Saturday. Time permitting; we are also going to do a missing man formation before the Saturday night sprint car finale. Gary Thomas will assist in helping write some fond thoughts and memories of Carwash to express over the P.A. system that weekend. Randy Frank and Thomas are putting together a sticker in honor of Avilla that many of the racers will have on the side of their race cars.
Mike was heavily involved with the Dave Bradway Jr. King of the West event at Silver Dollar Speedway. Carwash was one of the main forces in organizing and helping keep the heat race winner's prize packages the same over the years. For the 2012 edition of the Dave Bradway Jr. we have already had talks with the King of the West staff about putting Mike's name on the trophies and adding his name to the A Main event list of lap sponsors.
The following is copied from Gary Thomas, KWS Director of Communications, to give the fans more insight about Carwash:Â Avilla was a lifelong sprint car fan and in recent months had been in need of a lung transplant, after effects from chemotherapy from an earlier bout with cancer that had caused his lungs to deteriorate.
There arguably wasn't a bigger and more positive supporter of sprint car racing in the Golden State than "Carwash," who was one of the main members of the fan group "Hoserville" and recently won the Jason Meyers "biggest fan" contest. He ironically had a tattoo of Meyers' car, as well as one of Jonathan Allard's No. 0 on his leg.
Avilla had his favorites on the track, but one time said, "If you ever do a memorial lap for me, please say that all drivers were my favorite and don't single any one out."
Those were very true words for a person that supported any and all drivers, no matter if they were a regular main event winner, or a driver that struggled to get out of the b-main. Avilla was also a major supporter of the Dave Bradway Jr.
The following was a post Avilla had made on the Northern California Message Board following the recent Gold Cup Race of Champions in Chico:
"Since some of my friends are not on Facebook and still check the message boards, I just wanted to say thank you to everyone who helped make Gold Cup possible for me this year. I won't mention names, you know who you are. There's no way I could have done it on my own. The help and support I get at the race track means more than you will ever know. For those not on FB, I spent a couple of extra days in Chico courtesy of a 911 call that had me delivered to Enloe Medical Center. I'm home now, seeing my doc tomorrow. Hoping this episode might speed things up for me getting to USC and on the transplant list. I hate to say it, but this was probably my last race for a while. Even with help, it's just getting to be too tough. To the friends I only see at the track, I look forward to seeing you next season. To those I didn't get around to seeing at Gold Cup, I'm sorry I missed you. Thanks again everyone, CarWash Mike."
Back to News