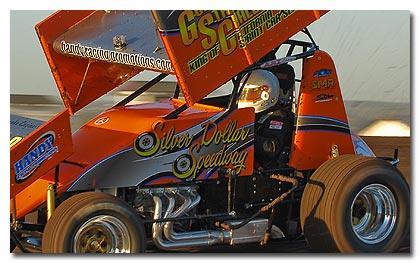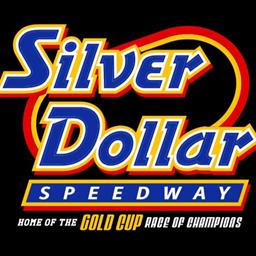 12/31/2009
Silver Dollar Speedway
---
Handy Promotions thanks all for Silver Dollar Speedway support in 09
[caption id="" align="aligncenter" width="420"]
HRP Photo by Steve Cox[/caption]
CHICO, CA (12-31-09) -Â As 2010 rapidly approaches in a matter of days, Handy Racing Promotions Incorporated would like to extend their gratitude for everyone who made the 2009 racing season a huge success at Silver Dollar Speedway in Chico.
The 2009 racing season saw four champions crowned at the competitive quarter-mile track located on the Silver Dollar Fairgrounds. In the winged sprint cars, Bobby McMahon of Elk Grove returned from retirement to claim the Feather Falls Casino track championship aboard his Steve Harris owned sprint car.
In the Dirt Modifieds, Chico's own Mark Abouzeid drove his way to the 2009 track championship in respective fashion, the first of his stellar career. Jimmy Pettit of Chico claimed the fame in the wingless sprint car division with his first division title. In the weekly Street Stock class, Heather Bartlett of Chico made track history as the first lady racer to claim a track championship here. In the end, four new faces were added to the category of "champion" in the weekly championship series.
Handy Racing Promotions would like to thank everyone who participated in the 2009 racing season at Silver Dollar Speedway from the fans in the stands to the men and women behind the wheel each week, thank you for your support. Auto Racing is successful due to its great fan base and family values. Once again, all of you made this past season a huge success.
Thank you to all of our sponsors throughout the year; our title sponsor, the Feather Falls Casino and Hoosier Racing Tires West. To the many businesses in Chico and the surrounding areas that provided weekly bonuses and contingency awards to our drivers and our fans, thank you for your support.
Thank you to the Chico Chamber of Commerce and the entire business community for your support of sport and your welcoming nature to the thousands of race fans who travel to the area for our weekly events as well as our high profile races such as the Gold Cup Race of the Champions, the Fall Nationals and many more.
We extend our appreciation to the Silver Dollar Fairgrounds and their staff for all of their support throughout the season. Thank You to all of the track officials and employees for their hard work throughout the season and your enthusiasm to help Handy Racing Promotions succeed in their maiden voyage at the wheel of one of California's most well known dirt tracks.
We wish all of you a joyous new year and look forward to seeing you in 2010. Watch for our official 2010 schedule in then coming weeks at www.silver dollarspeedway.com.
Back to News