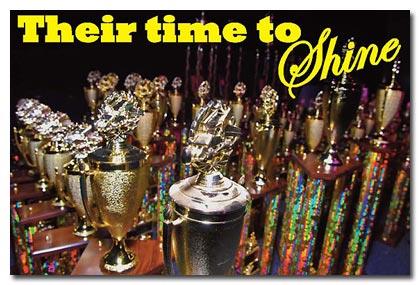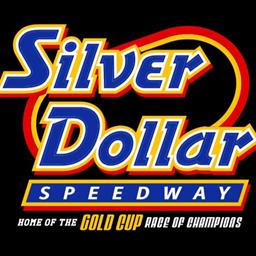 11/8/2009
Silver Dollar Speedway
---
Tickets on sale for 2009 Handy Racing Promotions Awards Banquet
[caption id="" align="aligncenter" width="420"]
HRP Photo by Steve Cox[/caption]
ROSEVILLE, CA (11-8-09) -Â Drivers from the 2009 racing seasons will gather at the elegant Cascade Showroom at Feather Falls Casino in Oroville on Saturday, November 28 as Handy Racing Promotions Incorporated presents the season ending awards banquet for Silver Dollar and Placerville Speedway as well as the Civil War Sprint Car Series.
This annual gala event will honor the top drivers from each of the weekly divisions from the Feather Falls Casino championship season at Silver Dollar Speedway, the Red Hawk Casino championship season at Placerville Speedway and the Hoosier Racing Tires championship campaign for the traveling Civil War Sprint Car Series. All three venues are managed and promoted by Handy Racing Promotions, Incorporated.
Tickets are now on sale for the formal affair through the track business office at (916) 969-7484. Thanks to the efforts of Handy Racing, admission to the event is just $35 this year, considerably less than previous years. The affordable ticket price includes an excellent dinner prepared by the top chefs of Feather Falls Casino and an evening of socializing and recognition for the many drivers that drove their way to the top during the recent racing season.
The menu for the upcoming awards banquet will include the following: Appetizers will consist of Italian Salami Cornucopias, deviled eggs and tortilla pinwheels. Salad selections will consist of Green Salad, Caesar Salad and Pasta Primavera. Side dishes include Rice Pilaf and Au Gratin Potatoes. Entrees include Chicken Marsala, Burgundy Sirloin Tips and Meat Lasagna. The dinner portion of the program will conclude with dessert features the Chef's choice of cake.
In addition to the recognition of the top drivers from each division, the Rookie's of the Year will be announced in the appropriate divisions and in the Civil War Sprint Car Series during the evening and several sponsors and special contributors to the racing community will be recognized.
Seating is limited to the November 28th event so reservations must be made in advance to insure admission and seating arrangements. There will be no admission at the door without prior reservations and all reservations must be received by November 23rd. Tables in the showroom seat eight people each and all efforts will be made to seat race teams and their guests accordingly as requested. Lodging is also available at The Lodge at Feather Falls by calling 530-533-3885.
Back to News