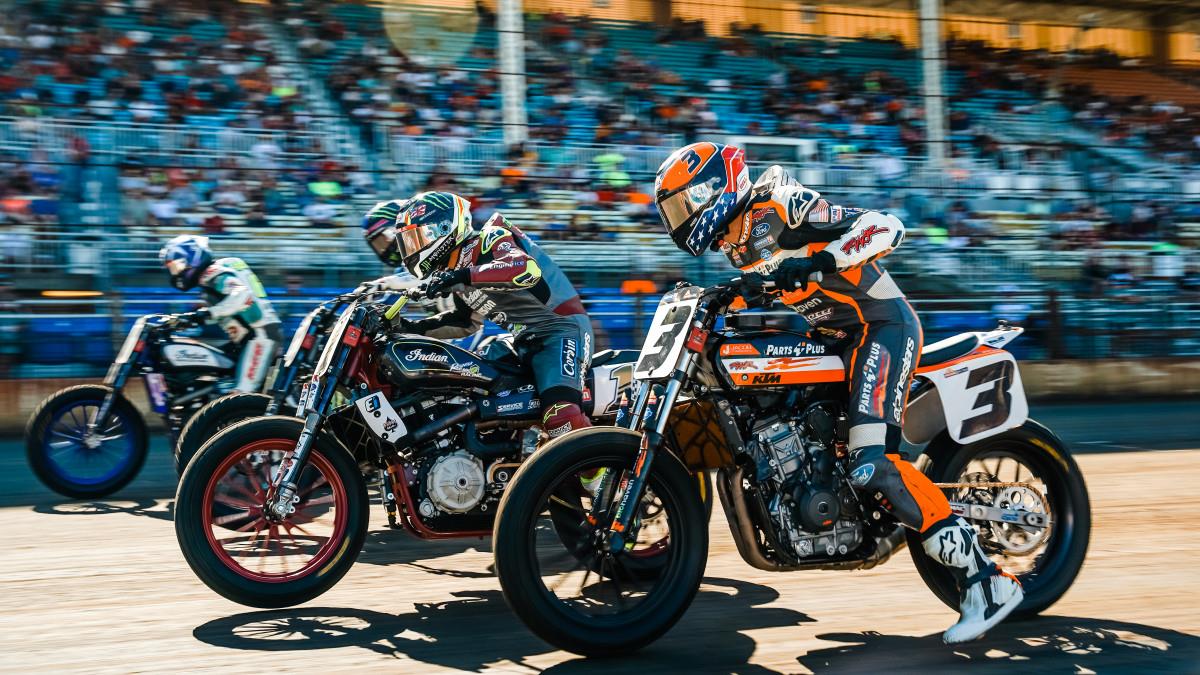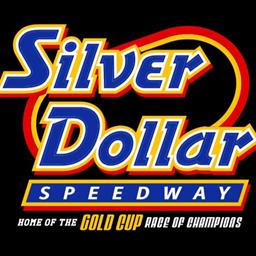 10/27/2023
Silver Dollar Speedway
---
Progressive American Flat Track Series Scheduled for 2024
FOR IMMEDIATE RELEASE
Contact: SLC Promotions, silverdollarspeedway@yahoo.com
AMA Pro Racing Event Scheduled for May 4, 2024
CHICO, Calif., October 27, 2023…Motorcycle enthusiasts can rejoice. For the first time in the history of Silver Dollar Speedway, the Progressive American Flat Track Series is bringing their best riders to race on May 04, 2024. These Pro riders will get to experience the famous dark clay, quarter-mile speedway, that is predominantly known for racing cars with four wheels.
The AMA Pro Racing series announced yesterday their preliminary schedule for the 2024 Progressive American Flat Track season with Silver Dollar Speedway being highlighted as one of the new, and fresh events the series has scheduled.
"Whether you are an enthusiast of two or four wheels, this new and exciting dirt track event will give fans another reason to attend Silver Dollar Speedway and maybe reintroduce what we do in Chico to a new fan base," said Brad Sweet of SLC Promotions. "We are all excited to bring such a high caliber of talented riders that will be so fun watch."
More details will be released in the upcoming months about this new event, including ticket prices, gate times, and other viable information. Fans interested in more knowledge about this series can visit www.americanflattrack.com/
Track information can be found at www.silverdollarspeedway.com
ABOUT SILVER DOLLAR SPEEDWAY
Silver Dollar Speedway is a high-banked, quarter-mile clay oval racetrack located on the Silver Dollar Fairgrounds at 2357 Fair St., Chico, California. Opened in 1962, the track hosts multiple high-profile events including the marquee Gold Cup Race of Champions, Silver Cup John Padjen Classic, David Tarter Memorial, and the Fall Nationals in tribute to Stephen Allard
silverdollarspeedway.com • facebook.com/sdspeedway • twitter.com/sdspeedway
ABOUT SLC PROMOTIONS
Founded in 2021 by championship auto racers Brad Sweet and Kyle Larson—along with business partner Colby Copeland—SLC (Sweet Larson Copeland) Promotions is dedicated to leading grassroots dirt track racing into the future while preserving the sport's rich history. SLC manages and operates Silver Dollar Speedway in Chico, California.
---
Submitted By: troy hennig
Back to News