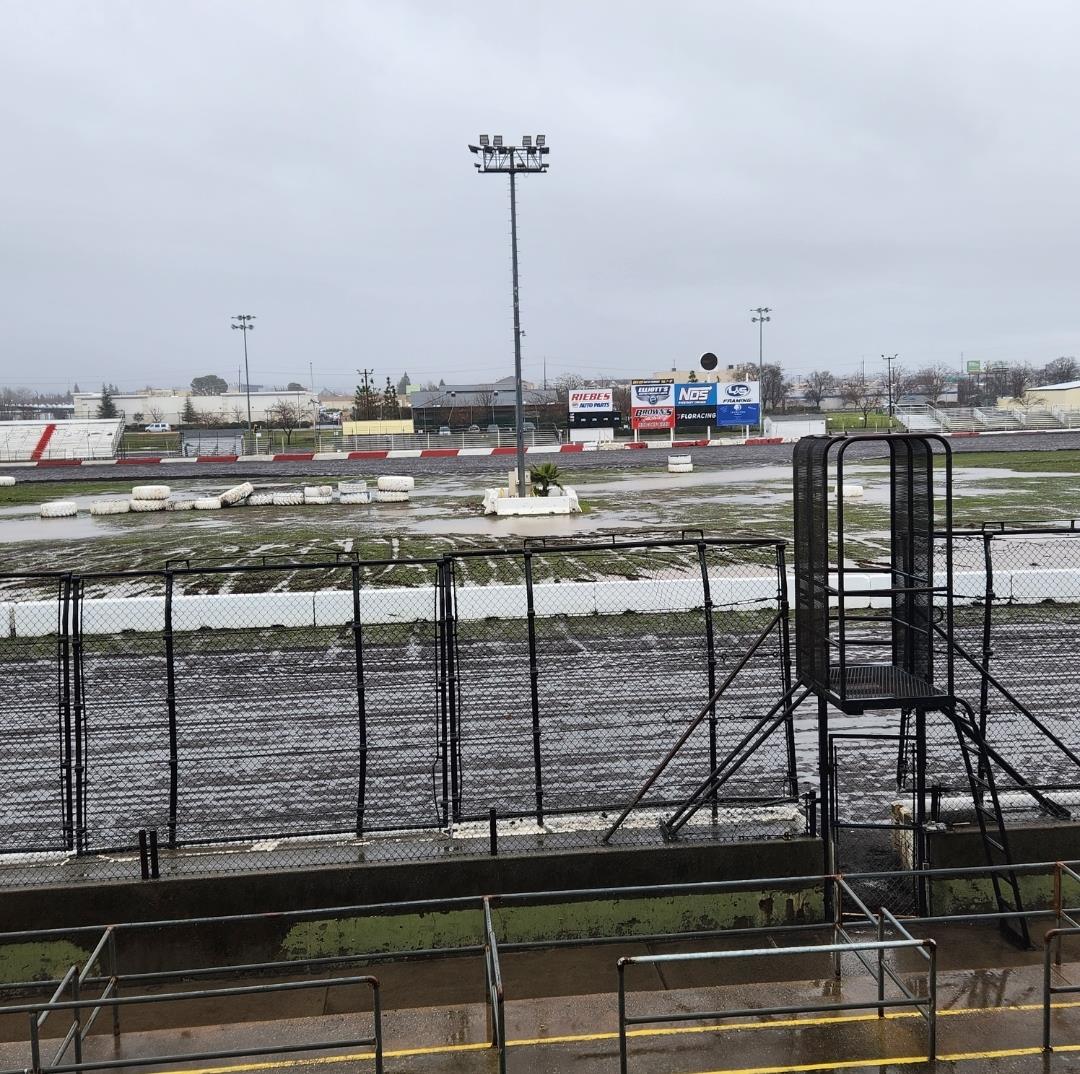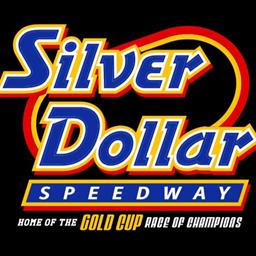 2/28/2023
Silver Dollar Speedway
---
Wet Weather Forces Cancellation of Silver Cup John Padjen Classic
CHICO, Calif., Feb 28, 2023…The recent storms that have battered Northern California, also took a toll on the facility at Silver Dollar Speedway. SLC Promotions collectively looked at numerous options to try and host this weekend's Silver Cup John Padjen Classic but ultimately were left with no choice but to cancel the upcoming race weekend. "The facility is a wet mess," said Colby Copeland of SLC Promotions. "We were all really looking forward to hosting the Silver Cup this year but unfortunately Mother Nature had other plans."
Brad Sweet echoed Copeland's statement. "Numerous issues were caused by the recent rain and with nothing but cold weather and more rain predicted, we felt the best way forward was to give our fans and race teams notification of the cancellation early in the week to allow them the ability to make other plans," said Sweet.
SLC Promotions is still looking at future possibilities for the Silver Cup to be rescheduled, but as of this writing, there is no dates that seem to work. "March is jampacked with multiple tracks set to race and we don't want to schedule on top of anyone else," said long time track announcer Troy Hennig. If fans purchased tickets on-line for this event, an automatic refund will be sent back to you.
SLC Promotions focus will now shift to the Mini Gold Cup on March 17 and 18. On Friday night March 17, the 410 sprint cars, Hobby Stocks, and IMCA Sport Mods are slated to kick of the racing season. On the following night, the NARC/KWS 410 Sprint cars and the BCRA Lightning Sprints are the main attraction. The Saturday night NARC/KWS main event will pay the winner a whopping $6,000. "We are now full steam ahead for the Mini Gold Cup," said Copeland.
ABOUT SILVER DOLLAR SPEEDWAY
Silver Dollar Speedway is a high-banked, quarter-mile clay oval racetrack located on the Silver Dollar Fairgrounds at 2357 Fair St., Chico, California. Opened in 1962, the track hosts multiple high-profile events including the marquee Gold Cup Race of Champions, Silver Cup John Padjen Classic, David Tarter Memorial, and the Fall Nationals in tribute to Stephen Allard
silverdollarspeedway.com • facebook.com/sdspeedway • twitter.com/sdspeedway
ABOUT SLC PROMOTIONS
Founded in 2021 by championship auto racers Brad Sweet and Kyle Larson—along with business partner Colby Copeland—SLC (Sweet Larson Copeland) Promotions is dedicated to leading grassroots dirt track racing into the future while preserving the sport's rich history. SLC manages and operates Silver Dollar Speedway in Chico, California.
---
Back to News