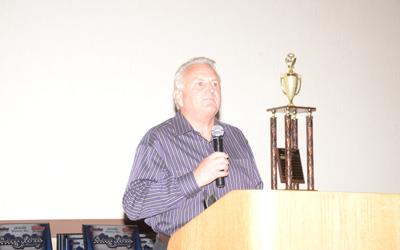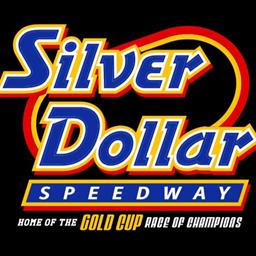 11/25/2013
Silver Dollar Speedway
---
Continuation of Operations at Silver Dollar Speedway
CHICO, CA (11-25-13) - We are pleased to announce that the Silver Dollar Speedway and the Silver Dollar Fairgrounds have reached a five-year agreement to continue weekly auto racing from March through September at the famous � mile clay oval in Chico. Promoter Dennis Gage and Fair Manager Scott Stoller have officially signed the five year agreement that will carry on the traditional dirt track racing offered to fans and drivers alike. "With this commitment from the fairgrounds we will be able to continue our promise to the local community and provide a family friendly environment with the thrills of grass-roots auto racing on Friday nights for the next five years," said Gage.
The 2014 racing season will begin with the traditional Silver Cup on March 7th and 8th. The World of Outlaw sprint cars return to Chico on March 29th with the annual running of the Mini Gold Cup. The staple of the Silver Dollar Speedway has always been the Gold Cup Race of Champions. The 61st annual edition of the Gold Cup will be held September 3rd, 4th, 5th and 6th of 2014. A complete race schedule for 2014 should be available at the beginning of January.
Silver Dollar Speedway Fair Manager Scott Stoller said, "Hosting the north state's premier family motorized sporting venue is a top priority of the Silver Dollar Fair and we are excited to partner with Dennis Gage to continue this tradition."
"We would not be able to sign such a long term agreement without the type of support we get from the fans, drivers and local businesses," said Gage. "Many people have called to encourage us to come back and keep auto racing alive in Chico. These people are committed to giving us their full-support in helping out these next five years," said Gage. He concluded by saying, "While we know there will be challenges ahead of us, we will continue to make improvements to our facility and concentrate on bringing new fans into this sport."
For more information please contact the track office at (530) 350-7275.
Back to News