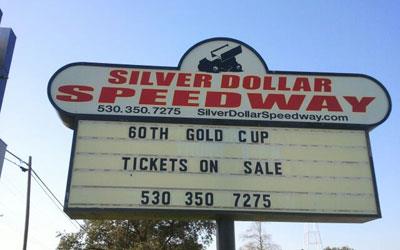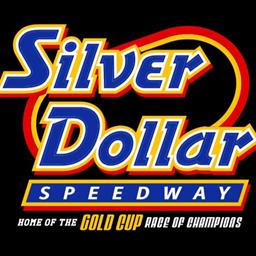 10/5/2012
Silver Dollar Speedway
---
Gold Cup Turns 60; Tickets on Sale Monday
CHICO, CA (10-5-12) -Â The crown jewel of motorsports racing at the Silver Dollar Speedway has always been the Gold Cup Race of Champions. Long lists of sprint car drivers have battled over the years for the right to call this race their own. This year was an amazing event that featured local drivers holding their own against the hard-hitting World of Outlaws. Oroville's Sean Becker and Elk Grove's Kyle Larson proved to be better than the best in the world. It was a week that fans will not soon forget.
On October 8th, at 9:00am, race fans will have their opportunity to reserve the four night grandstand tickets for next year's 60th Annual Gold Cup Race of Champions. As with the last few years, all four nights will be sold as one package. Tickets are $150.00 per seat. Camping is also available at this time. Reserved camping will cost $180 for six nights. All of this can be obtained by calling the track office at (530) 350-7275 on Monday morning, 9am, October 8th.
The 60th Gold Cup will take place in 2013 on September 4, 5, 6 and 7. The World of Outlaws will once again be the mainstay of this traditional race. Add in 360 winged sprint cars and non wing sprints, the entertainment values are second to none. However, this Gold Cup will be like no other. Over this winter, promoter Dennis Gage and his staff will scour the history of the event and publish a 60th Gold Cup Yearbook for the fans at the event to purchase. A limited amount will be available on a first come, first serve basis. The Gold Cup Book will recap all 60 Gold Cup's with information and pictures.
Other bits and pieces not to be missed out on will be special 60th Gold Cup memorabilia, former Gold Cup Champions introductions and autograph session, free fan appreciation barbeque, live music, Clyde Lamar's Sprint Car Hall of Fame and Museum Golf Tourney and the world famous Joe Hunt Magnetos chili feed and bikini contest.
Back to News