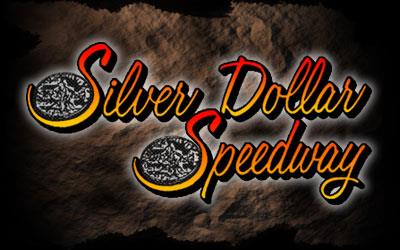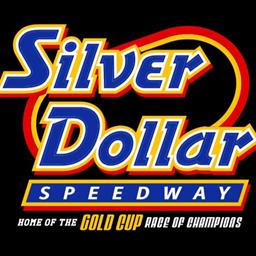 11/19/2010
Silver Dollar Speedway
---
Champions Crowned at Silver Dollar Speedway Banquet
CHICO, CA (11-19-10) -Â Handy Racing Promotions hosted the year end awards banquet at the Silver Dollar Fairgrounds in Chico this past Saturday night. A nice turnout of drivers and fans enjoyed an evening with live DJ music, a year long video retrospect produced by Mike Doyle, a catered buffet style dinner and numerous awards and presentations. Also on hand was the Northern California Auto Racing Alumni Association who were inducting two new members to their Hall of A Fame ( www.northerncaliforniaautoracingalumni.com/).
The big winner of the night had to be Terry Schank Jr. The Santa Rosa veteran collected the Friday night Championship trophy and the popular nearly six-foot tall Pepsi Night trophy. He later came back on stage to receive the first annual Joe Hunt Magnetos Wingless Sprint Shootout Series Championship Trophy. Schank's table had Steve Smith, Roger Gleason, the Rollag's and numerous people who supported him this year. Chico State University honor roll student Taylor Simas finished second in the Joe Hunt Series. He talked about all of his numerous second place finished to Schank Jr. this year while also praising Jimmy Pettit for all of his guidance this year. Brett Youngman was also on hand to receive awards for himself and family member Jay Youngman. His wife Tracey also attended the event. Rowdy McClenon was racing outlaw karts at Red Bluff so his fourth place award and Rookie of the Year honors were accepted by Steve McClenon.
Jason York accepted the 2010 Friday night winged track championship for the second time in his career. York also won the title in 2000. He was very gracious towards his fellow competitors and was very vocal of how much he appreciated Bill Bell. Bell, the grandfather of Brett Miller, was the first one to York's damaged racecar on the final Friday night and asked York whatever he needed to get his car fixed to go in Bill's trailer and use it. It should be noted that Miller was second in points at the time. York also stated that he understood that Brett might of won the championship if not for having to miss a Friday night race. York also invited up his wife and thanked her for the years of dedication and putting up with their racing lifestyle. Bell accepted for his grandson's second place finish. Bell talked highly about his team, Brett as the driver and said they are ready to go racing again next year. He also added that this was the third year he had helped raise money for the Butte Humane Society through sprint car racing. He said $10,000 had been raised and given to the Butte Humane Society, a great gesture from a good man and his family. Kenny Allen and his family were in attendance. Allen finished fifth in points and earned the Rookie of the Year honors. Brad Bumgarner accepted his trophy for finishing sixth in the point battle. He thanked his family for supporting him all these years and looked forward to more racing in 2011.
Mark Abouzeid was the lone dirt modified driver in the top five to attend the banquet. His speech included thanks to Alan and congratulations to Randy McDaniel as the champion. McDaniel was in Las Vegas competing in the year-end Dirt Modified championships.
Heather Bartlett accepted her championship trophy for the second year in a row. During her speech she thanked her family and friends who have helped her win these last two championships. However, she also revealed that she would not be going for a third straight title. She was going to be racing some shows but not the full season. Second place Scott Rogers talked about his year and congratulated Heather. He said he was going to attend all the races next year and hoped for the championship. Mike Slightom received his fifth place trophy and awards. He thanked his wife.
Throughout the night numerous memorabilia were raffled off courtesy of Handy Racing Promotions. Over 25 items were won by various members who attended the dinner. Some of the collectable items were dated back to 1986. Karen Bumgarner was nice enough to present Alan Handy with a plaque recognizing him for supporting the Relay For Life American Cancer Society and allowing them to host a fund raiser once a year at his track.
Special thanks to Ed Kinkle, Kristina Coffey, and Betty Gadberry who helped make the banquet run smooth. Steven Cox, www.sprintcarphotos.com was on hand and took many of pictures. Please contact him if you needed any photos from the banquet. Big thanks to Alan Handy for keeping dirt track racing alive at Silver Dollar Speedway and allowing off of us drivers and fans to come out on Friday nights and have some fun. The 2011 Silver Dollar Speedway schedule will be released soon on our website. Happy Holidays to everyone from HRP.
Back to News